STAY TUNED FOR THE NEXT SPEAKER SERIES!
The Food Reality for Newcomers to Manitoba
Zoom webinar – April 27th, 2022 | 2:00-3:00 pm

When newcomers arrive in Manitoba, acquiring a steady source of food is a lower priority than other important tasks, such as securing housing or a steady income source. Employability is also affected by language proficiency, which is another issue for some newcomers. Although there are organizations that offer services to address these issues, some newcomers may not be aware of their existence. This speaker series will explore how newcomer experiences are influenced by local public policy and other societal factors, and how these in turn impact their sense of food security. There will also be an opportunity for organizations to connect work together, and share their resources to assist newcomers find their way in a new country.
Event Panelists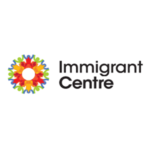 Roselyn Advincula | Immigrant Centre
Roselyn is the Neighbourhood Immigrant Settlement Coordinator at the Immigrant Centre whose work focuses on helping newcomers succeed through personalized settlement plans and community partnerships.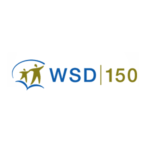 Sue Hoang | Winnipeg 1 School Division
Sue is the Newcomer Service Coordinator at the Winnipeg 1 School Division. The Newcomer Services program at the Winnipeg 1 School Division proactively and collaboratively fosters partnerships with government and community stakeholders, settlement sector organizations and schools to ensure student academic success. The program helps to ease family and student settlement by providing additional support.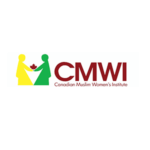 Zebiba Ibrahim | Canadian Muslim Women's Institute
Zebiba is the Capacity Building Administrator at the Canadian Muslim Women's Institute. The Institute provides programs and services to the community. It aims to foster sound emotional health, stability, and personal development to achieve self-sufficiency and financial independence in order to assist the newcomers to Canada in their settlement period.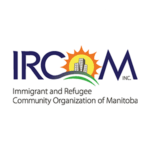 Carol Reimer | Immigrant and Refugee Community Organization of Manitoba (IRCOM)
Carol is the Community Resource Program Manager at IRCOM. IRCOM works to empower newcomer families to integrate into the wider community through affordable transitional housing, programs, and services.
Food Security: Why Income Matters
Zoom webinar – November 17, 2021 | 2:30-4:00 pm

Many food insecure experiences are not related to food at all, but rather insufficient income and pervasive material deprivation – when there isn't enough food, there are often other needs not being met. So why do we continue to see governments investing in emergency food programs to "solve" food insecurity? Can we invest in equitable income in Canada? What would a basic income do for food security across Canada?
Join panelists Professor Evelyn L Forget, Kirsten Bernas and Meaghan Erbus for a discussion of basic income solutions and the opportunities to create real change for food insecure Canadians.

Watch the recording


View/Download event poster

Event Panelists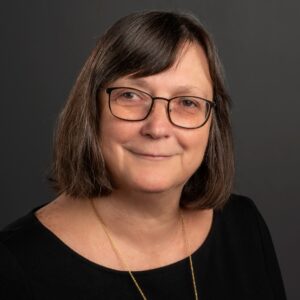 Evelyn L Forget | Professor of Economics and Community Health Sciences at the University of Manitoba
Evelyn is Professor of Economics and Community Health Sciences at the University of Manitoba in Winnipeg (Canada). Her research examines the health and social implications of poverty and inequality, and she is often called upon by governments, First Nations and international organisations to advise on poverty, inequality, health and social outcomes.
Evelyn was first introduced to the idea of income security as a student studying economics many years ago in Toronto, and she recognized that a guaranteed income delivered with dignity would have made a tremendous difference in her own life and the lives of her friends and neighbours when their families faced difficult times. Years later, as a health economist, she witnessed how the poverty in our communities makes health outcomes worse and puts pressure on our hospitals and the health system generally. Her most recent books are Basic Income for Canadians: from the COVID-19 emergency to financial security for all; and Radical Trust: basic income for difficult lives.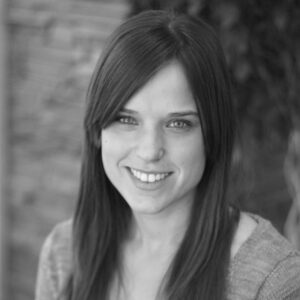 Kirsten Bernas | West Central Women's Resource Centre | Right to Housing Coalition | Make Poverty History Manitoba
Kirsten Bernas is the Director of Housing at the West Central Women's Resource Centre. She is also the chair of the Provincial Working Group of the Right to Housing Coalition and sits on the Steering Committee for Make Poverty History Manitoba.
Meaghan Erbus | Harvest Manitoba
Meaghan Erbus is the Sr. Manager of the Community Food Network and Advocacy at Harvest Manitoba. In her role, she works with the community to share food, advocate, and contributes to community- based research. Meaghan believes in the importance of amplifying the voices of those with lived experiences to help shape systemic change. She is passionate about exploring policy that alleviates food insecurity and food bank use in Manitoba.
Event host & moderator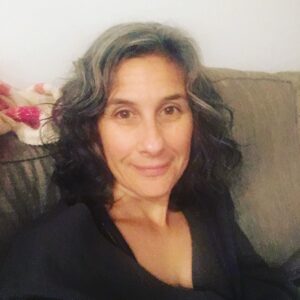 Cynthia Neudoerffer | Member of the Board, Food Matters Manitoba

Cynthia Neudoerffer has been an active member on the board of FMM since May of 2020. She is passionate about food and working collectively to foster resilient local food systems.
Cynthia works for an international non-governmental food security organization that funds humanitarian food assistance and long-term agriculture and livelihoods development work, mainly in sub-Saharan Africa and south-east Asia, empowering local partners to work with their own communities to transform food systems.
She joined the FMM board to be a part of building food security here in Winnipeg and across Manitoba. Cynthia is a professional systems design engineer, with a PhD in rural studies and expertise in building resilient food systems to adapt to climate change, and experience in designing monitoring and evaluation systems for food security programs.
COVID-19:
First wave impacts on the charitable food sector in Manitoba
Wednesday September 29, 2021
1:00-2:00pm on ZOOM

Dr. Joyce Slater presents her latest research on food security in the wake of the Covid-19 pandemic. Moderated by Food Matters Manitoba's Board Vice Chair, Beth Timmers.
Research Summary

The first wave of the COVID-19 pandemic led to unprecedented social and economic upheaval in Canada due to mass job loss and business closures. Food insecurity rose, increasing demands on charitable food organizations. This presentation will discuss a University of Manitoba study which investigated the impact of the COVID pandemic on food banks in Manitoba during spring 2020. COVID had a significant impact on the charitable food sector, presenting many challenges and requiring significant operational changes. Food banks introduced new policies and re-configured programs to try and meet client needs and public health directives amid uncertain supports and resources.
More about Joyce
Joyce Slater is a Professor of Community Nutrition in the Department of Food and Human Nutritional Sciences, at the University of Manitoba. She teaches food and nutrition literacy education, and public health nutrition. Joyce conducts research on food and nutrition security; the role of food literacy in well-being; and nutrition epidemiology. Her research has been funded by the Heart and Stroke Foundation, the Social Sciences and Humanities Research Council, the Canadian Institutes of Health Research and the Canadian Home Economics Foundation. Joyce is a Registered Dietitian who worked in various public health organizations for 18 years before obtaining her PhD and joining the University of Manitoba.
Small Scale, Big Ideas for Climate, Land & Food
May 19, 2021

Learning from experienced panelists, guests will gain a deeper understanding of how small-scale producers are responding to a changing climate, stewarding land and water, and showing us a different way forward for feeding ourselves and caring for the planet.
Roy & Lee Ann

Unfortunately, technical difficulties got in the way of Roy joining the conversation live. Thankfully, he and Lee Ann have kindly shared some notes on their farm experiences and these inspiring photos of their growing project in Cross Lake.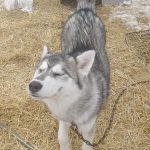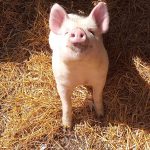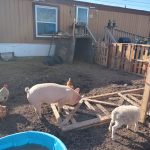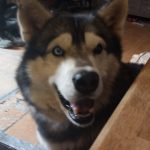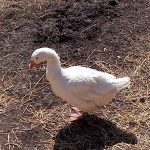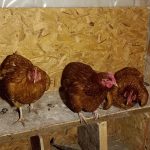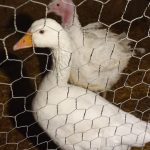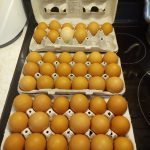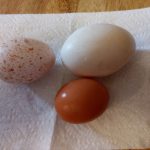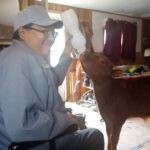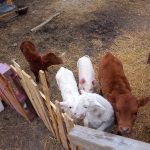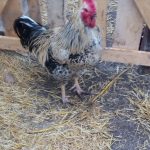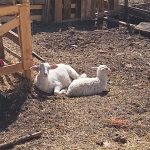 Previous
Next

Read our follow up interview with Roy & Lee Ann

Event Panelists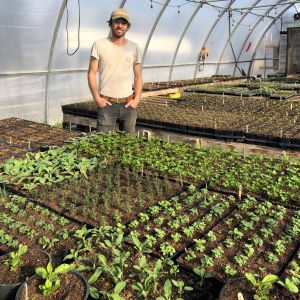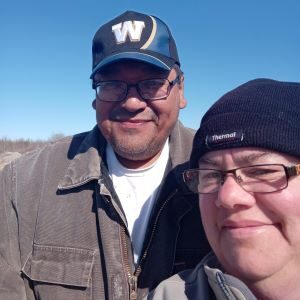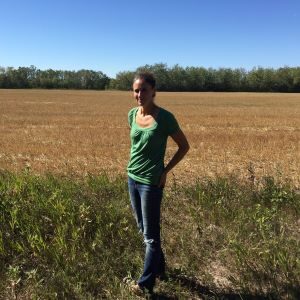 Justin Girard | Hearts & Roots Farm
Justin Girard co-operates Hearts & Roots: A Small Farm, alongside Britt Embry. Together they manage 20 acres of field production, focusing on annual and perennial food crops with the help of animal integration. Hearts & Roots is located on Treaty 1 Territory, just south of Elie, Mb.
Roy Ross | Cross Lake farm
We are the Ross family. My name is Roy and my wife LeeAnn and our son Gregory. We live in Cross Lake Manitoba, my hometown. We have a small homestead/farm we started last September, with a few chickens, pigs, calves, lambs, goose, turkey and a rooster. Our goal is to have a farm with animals that can provide everything we need so we don't depend on the stores as much as we do now for food.
Amy Nikkel | Adagio Acres
Amy Nikkel manages Adagio Acres, a small organic farm and grain mill in the interlake region of Manitoba. After growing and milling oats for retail sale for several years, they began to see gaps in the large industrial food distribution system and began to devise a way to fill those gaps. They now run an annual Grain CSA where the primary goal is to reduce food waste, decrease food miles, and create meaningful connections between farmers and consumers.
Host & moderator
Rob Moquin | Executive Director for Food Matters Manitoba

Rob is a settler Canadian with Franco-Manitoban and Acadian roots; he was born and raised and currently lives in Winnipeg, in Treaty 1 Territory. As Executive Director of Food Matters Manitoba, Rob works with local governments, organizations, civil society, and community members to develop and sustain initiatives that enhance food security throughout Manitoba.
Kirsten Earl McCorrister | Food Matters Manitoba Board Member

Kirsten Earl McCorrister is an independent consultant who supports not-for-profit groups, Indigenous Nations, and small-scale organizations as they realize their strategic and collaborative goals. She has a particular interest in supporting Indigenous environmental sovereignty and is working with several Northern Cree First Nations in their individual and collective efforts to protect their traditional territories.