Manitoba is a diverse place.
All across this province we enjoy different food traditions, experience different geographies, and seek out different favourite ingredients. No matter these differences, we all deserve to eat well, all the time.
This is our vision for a food secure Manitoba. What's yours?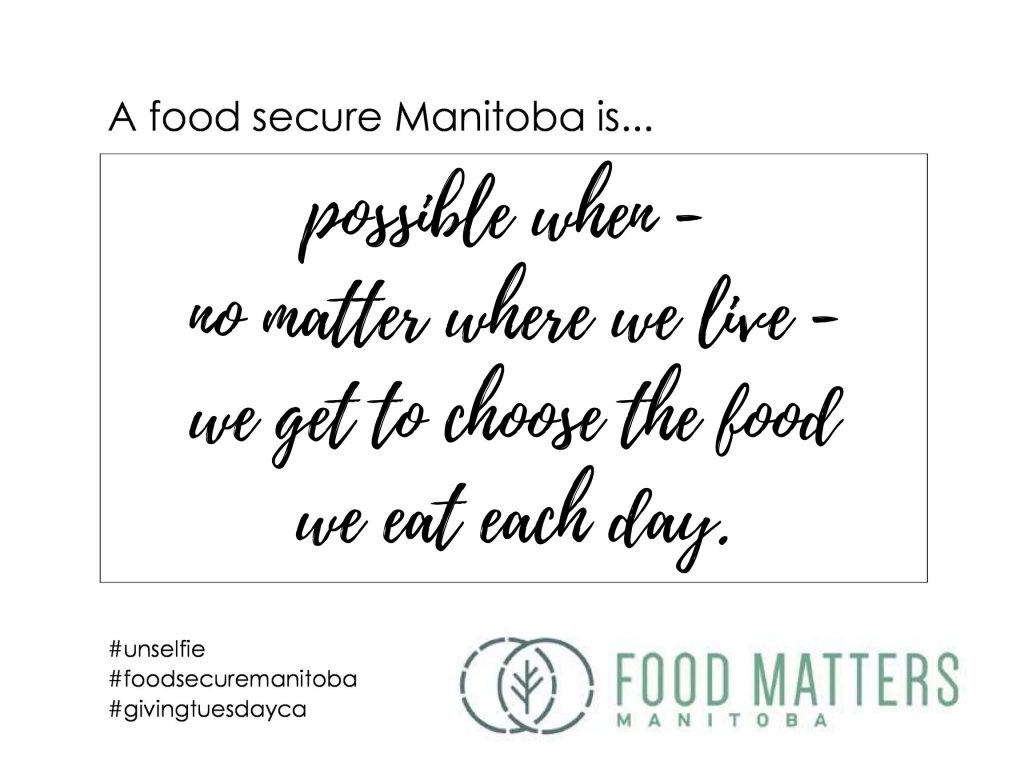 Give us your thoughts…
What does a food secure Manitoba look like to you?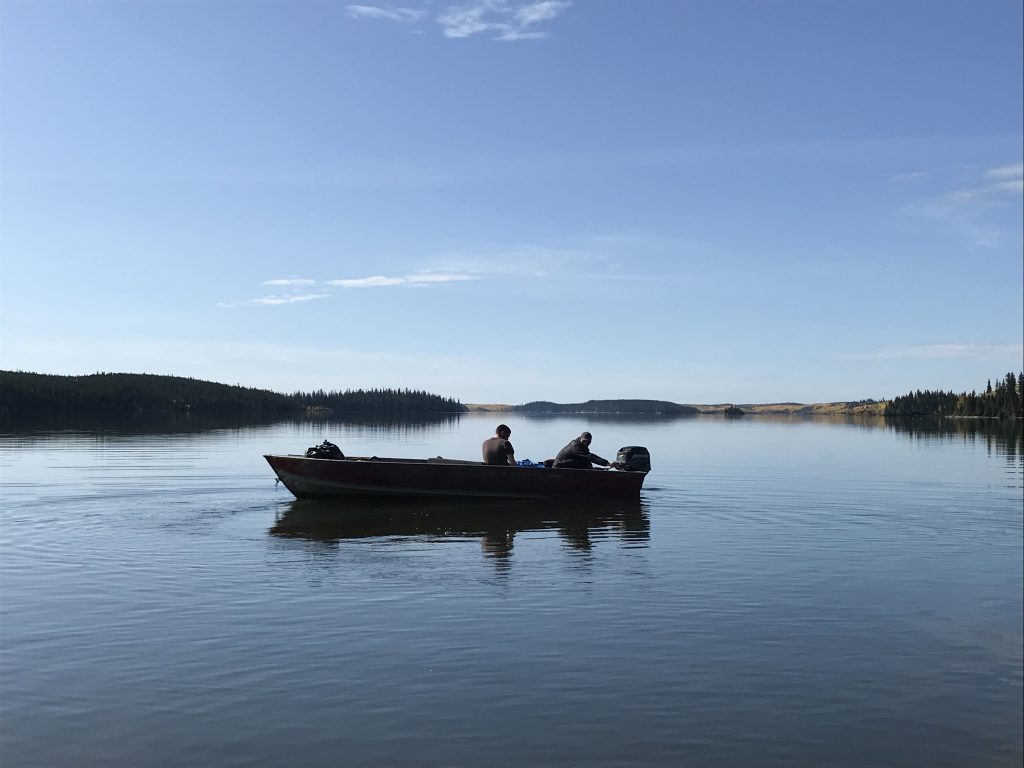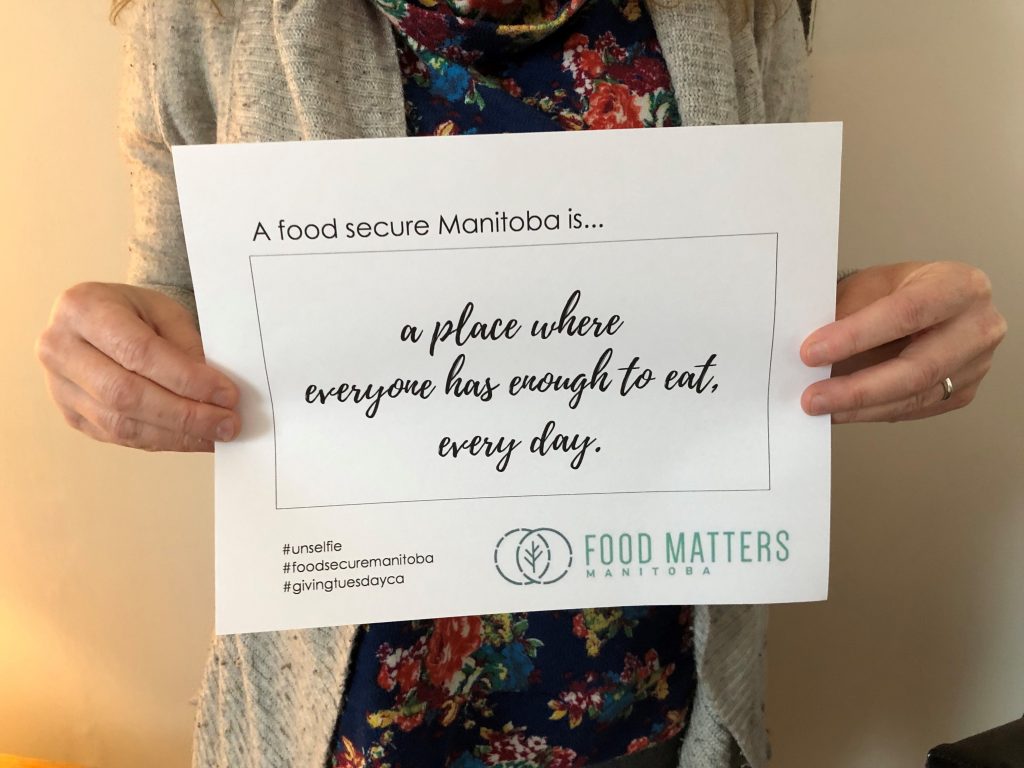 Give in 4 ways:
Write YOUR vision for a food secure Manitoba and show us in an #UNselfie.

Take a photo that shows what YOUR food secure Manitoba looks like.

Tune into our social media conversation on Tuesday December 1 to check out all the great ideas and visions for a food secure Manitoba.

Donate to Food Matters to support our ongoing work towards a food secure Manitoba.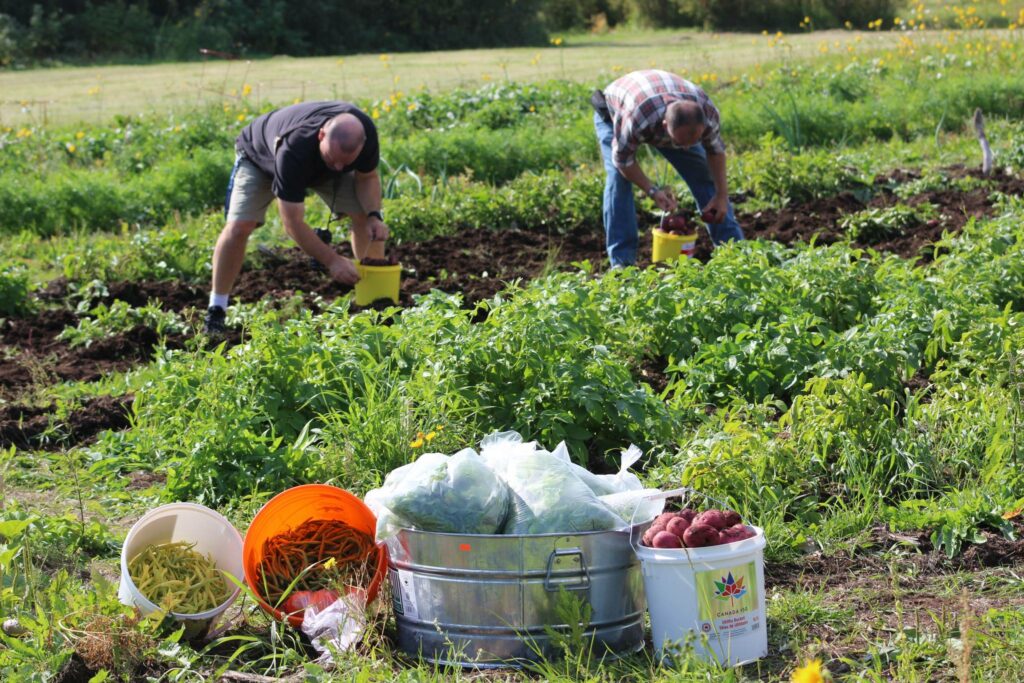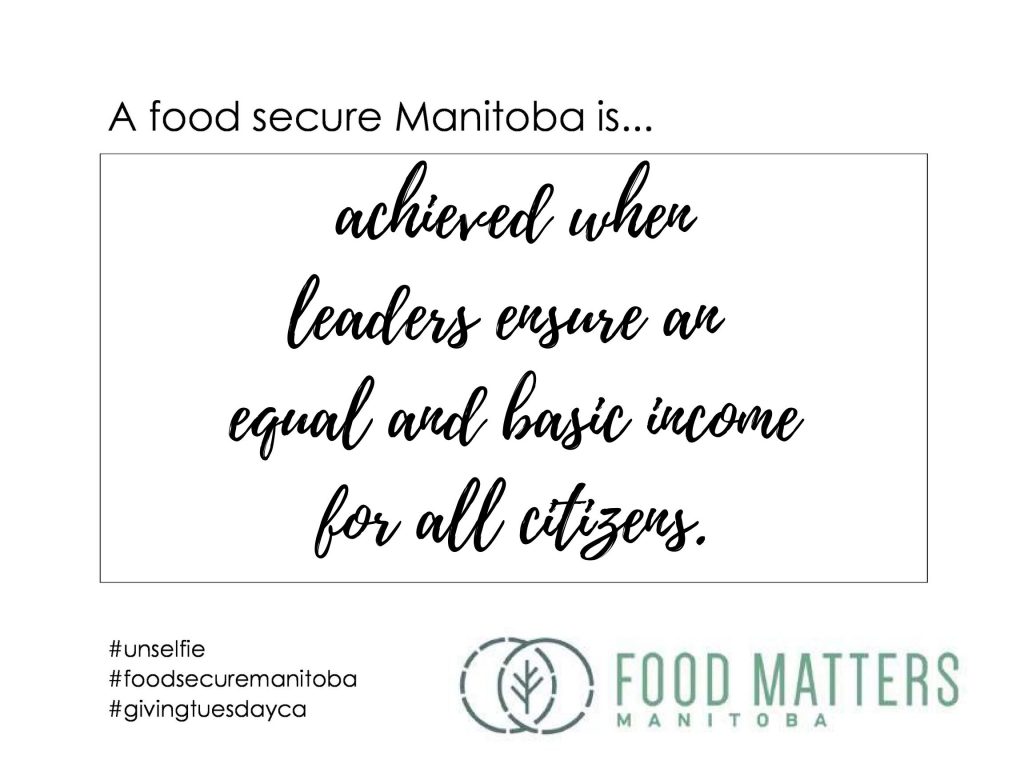 Choose 1 or do them all!
Email your #UNselfies and photos to us & we'll post them OR share with us online November 23-30.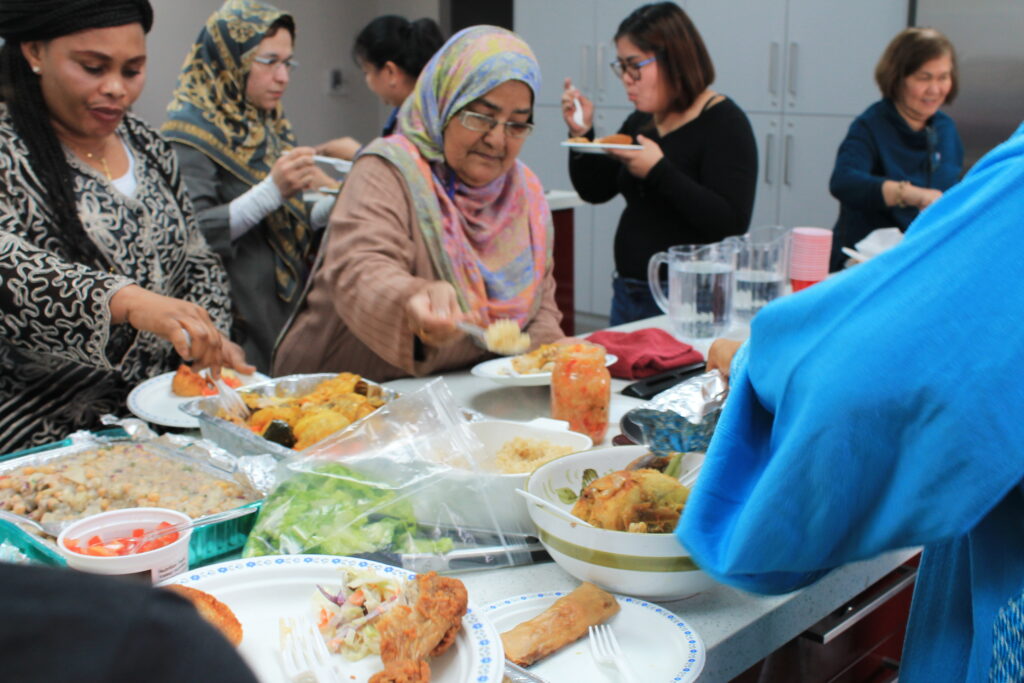 What's an #UNselfie?
Not feeling photogenic today? That's okay.
This is a way to showcase your message. An #UNselfie is a picture of your words, your support, your voice.
Just grab a piece of paper and write down your thoughts. There is no right answer – your vision for a food secure Manitoba is important to the conversation.
Here's a template (pdf OR word doc) if you like that kind of thing. BUT you're welcome to send us any ol' scribblings on what you have handy too. Just write down your vision and snap a photo.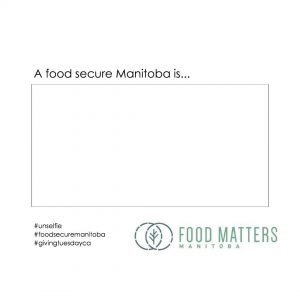 After Black Friday & Cyber Monday we can all take a break and a big deep breath to celebrate the love we all share for community.
Giving Tuesday is a chance to support community work with financial giving AND take a moment to give of ourselves.
Give a little time and share your voice with us!
#GivingTuesdayCa