During the COVID-19 Pandemic, staff are working from home.  Please use email to reach us.
The project and administration work of the organization is carried out by a core staff.
Most of the staff are based in the Winnipeg office, with one person based in Brandon.  Staff travel throughout the province to provide programs and services.
In addition to the core staff, contracted staff are utilized for specific projects.
Students from a wide variety of programs complete practicums and internships at Food Matters and they are an important asset to our work.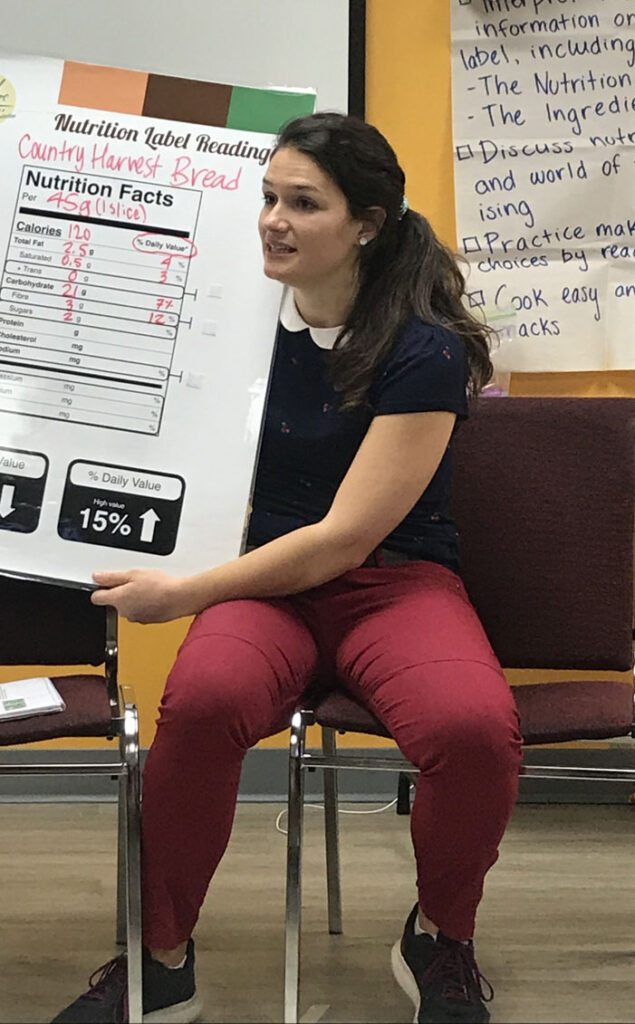 Gender Pronouns: he, him, his
Rob is a settler Canadian with Franco-Manitoban and Acadian roots; he was born and raised and currently lives in Winnipeg, in Treaty 1 Territory. Rob has a unique skillset and well-rounded background in the food movement, including experience working in locally-sourced cuisine, community food security programs, non-profit management, food systems research and public policy. Rob values equity and inclusion, advocates for decolonizing, anti-oppressive, and body-positive approaches to food security work, and excels at projects that engage multi-sector stakeholders in food systems assessment, planning, and program development, using best available evidence and participatory design.
Rob has co-authored community-based municipal and provincial food security strategies, facilitated food asset mapping projects in urban and rural communities, and has been a key informant in the development of food councils in Winnipeg and Brandon.
As Executive Director of Food Matters Manitoba, Rob works with local governments, organizations, civil society, and community members to develop and sustain initiatives that enhance food security throughout Manitoba.  

Gender pronouns: she, her, hers
Amalia entered Canada as international student with her family and received a Master's degree in Human Nutritional Sciences from the University of Manitoba.  For more than two years, she was trained in sensory and instrumental evaluation of foods as well as on testing the functionality of their bioactive compounds.  Amalia is a Registered Nutritionist-Dietitian in the Philippines and worked in various areas including academia, public health, and food industry.  As a Nutritionist, she is passionate about sharing the goodness of food, which plays an important part in her culture.  It is a way to celebrate events, welcome new family members and friends, and to make the mood enchanting.  Partaking in foods with her family is the best way to start and end her day.  Amalia was already actively involved in promoting sound nutrition to various sectors in the Philippines and in Winnipeg, when she started working as a facilitator for Food Matters Manitoba.  She has helped to introduce nutrition, food safety, and western ways of food selection and preparation to newcomers and immigrants.  In her role at Food Matters Manitoba, she is eager to reach more communities where the importance of proper nutrition can be shared.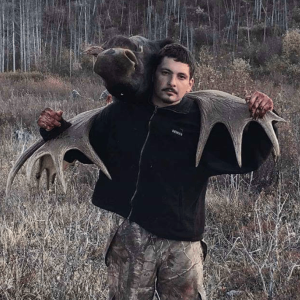 Gender pronouns: he, him, his
Demian is driven by the Inninwuk (Swampy Cree) teachings to provide for his community of Fox Lake. Learning all he can from the land and the Elders, he spends much of his time harvesting from the land as dictated by the seasons. Demian has been committed to passing on these lessons and skills to the next generations, doing work with his community's youth and the schools to achieve this goal. Now with Food Matters Manitoba, Demian is focused on helping other communities share their knowledge with their youth.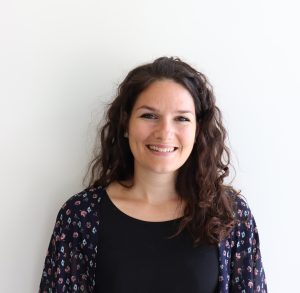 Gender pronouns: she, her, hers
French, English
Ever since she was little, Myreille has been passionate about food and how it brings everyone together. She is from Quebec and has lived overseas and now makes Winnipeg, where she completed a BSc in Human Nutritional Sciences at the University of Manitoba, her home.  The work that Myreille does at Food Matters  is very dear to her as she is eager to help others develop a positive relationship with food, whether it is through increased access and availability of food, or through increased access to the information that people need to have a more balanced and nutritious diet.
Social Innovation Coordinator

Gender Pronouns: She, Her, Hers
Olivia is passionate about place-based community planning and development for food secure communities across Manitoba that grow, harvest, eat and share good food in a good way.

Over the past 16 years, she has been actively involved in community work, including building homes in Mexico, working with children and youth, and programming coordination and facilitation in Brandon. She has experience with many community food projects in Brandon such as coordinating the community kitchen, Saturday Farmers Market and Good Food Box with the Global Market, volunteering with Fruit Share and Incredible Edible and facilitating community food and gardening workshops and events.

Her current role with Food Matters Manitoba includes coordinating the Brandon Food Council, a diverse group of stakeholders committed to working towards a food system that ensures food for all, and growing a vibrant and healthy community.
Gender Pronouns: She, Her, Hers
Katie works with an energetic and community-minded approach to building relationships.
For over a decade she's been involved in community program development, grant writing and communications focused on community food security and food and nutrition literacy. Her curious career path has taken her from community kitchens to academic writing, up a million apple trees, to the pastry kitchen and back.
Katie's well-rounded approach and dedication to community-driven food programming is put to good use in this Development Coordinator role.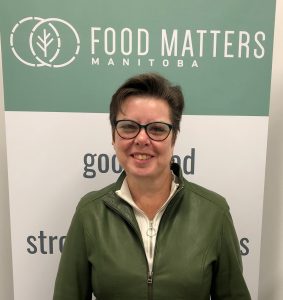 Gender Pronouns: She, Her, Hers
Having come to Canada as a child and Winnipeg as an adult, her experience and relationship with food is diverse.
She has been involved with a number of non profits over the years as both a volunteer and at the management level and understands our connection to food as both a fuel and a manner of sharing and celebration.
Debby is excited to be working with Food Matters to improve food security for all people living in Manitoba.
Administration & Program Support