Northern and Community Partners
Grass roots initiatives for food security and local leadership
Our commitment is to food action which respects and integrates local culture, traditions and values.   
Deepening cultural wisdom and practices related to food (harvesting, growing, preserving, sharing, appreciating) promotes community and individual healing and improves availability of adequate and nutritious food.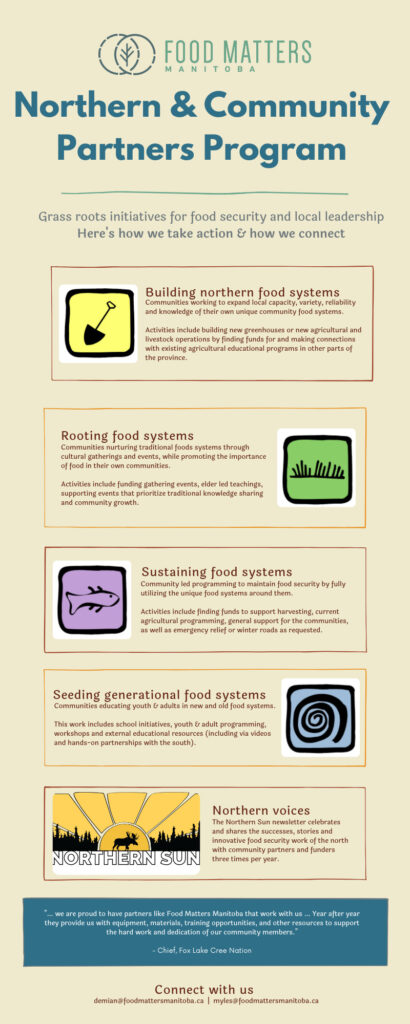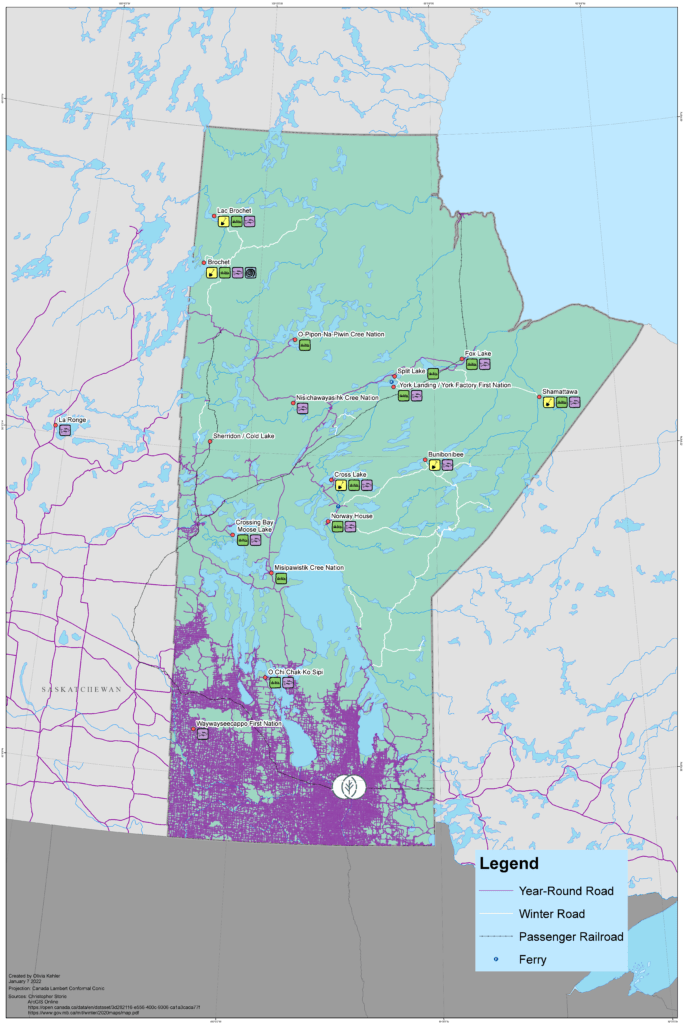 Our Land Based Educational programs, particularly for youth, broaden experiences on the land and build skills and confidence for leadership.
The Northern Youth Gathering is one of our signature programs. (see a video about the Youth Gathering)
Click here for resources to support your traditional foods program.
Food Matters provides support for agricultural ventures, including gardens, bees, chickens, greenhouses, and orchards. 
Click here for  resources to support your local food production programs.
Encouraging and supporting local leadership with their work is our goal. Events such as the annual Grow North Conference, are a great place for training, sharing resources, and supporting the networking of ideas. 
Our support helps in overcoming isolation for community visionaries and promotes sustainability.
If you are interested in hosting a Grow North event in your home community, let us know!
… we are proud to have partners like Food Matters Manitoba that work with us … Year after year they provide us with equipment, materials, training opportunities, and other resources to support the hard work and dedication of our community members.

- Chief, Fox Lake Cree Nation